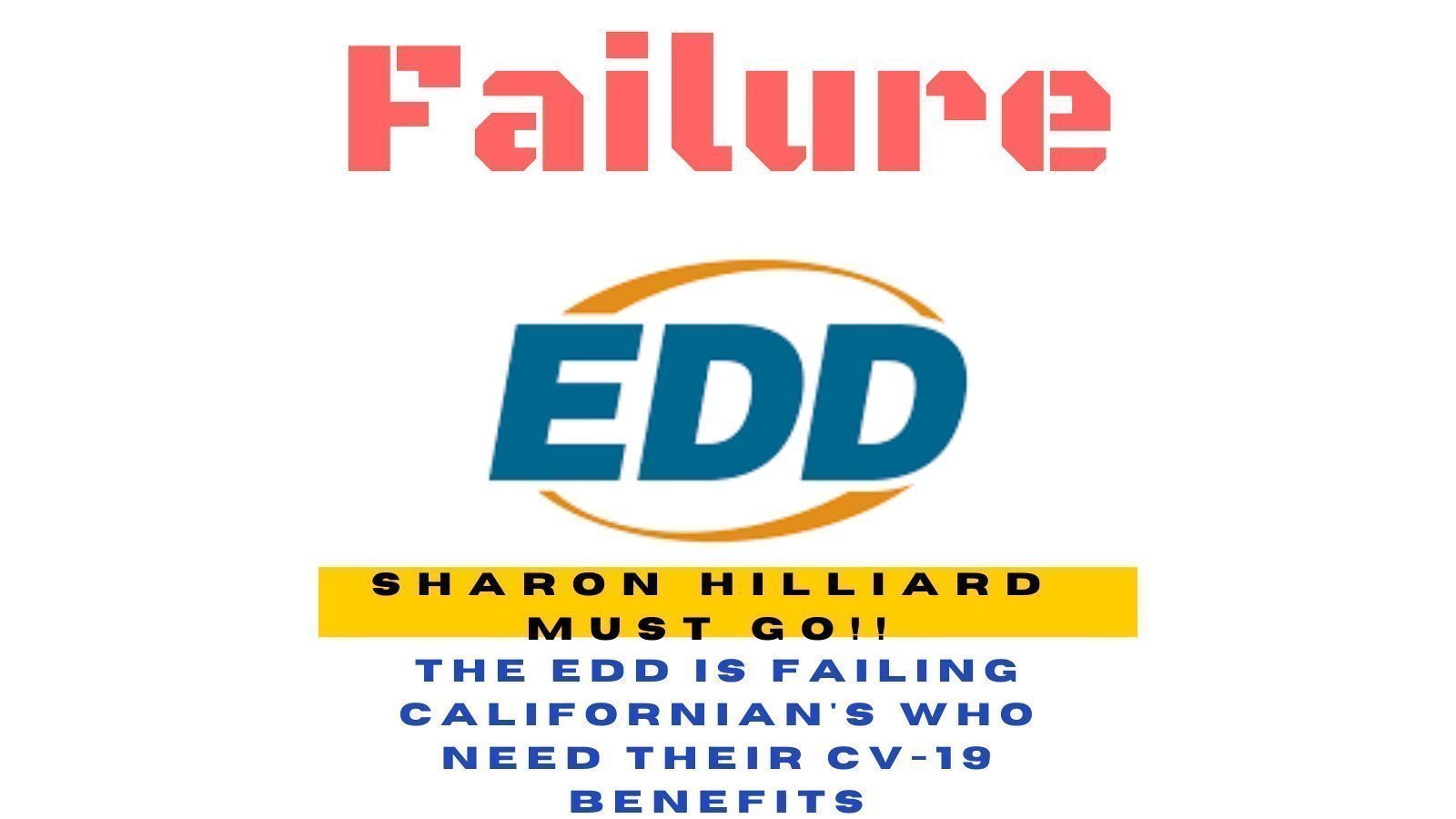 Fraud and corruption at
Governor Newsom's
California Employment Development Department
When is a PUA award letter not an award letter?
Kamlager misleads public on purpose of PUA award letter
Re: From the Office of Assemblywoman Sydney Kamlager
From: G Johnson (email redacted)
To: assemblymember.kamlager@assembly.ca.gov
Date: Friday, December 11, 2020, 01:37 PM PST
Dear Assemblymember:
I hope you don't continue to try to put words in my mouth. That would not be very ladylike.
This is a matter of Public Interest.
You say that you are pleased to serve me, but I appreciate your help, but for reasons below I call it a "disservice".
You speak of the EDD disqualification and claim "you understood the disqualification"; that is not true. I spoke with Jorge yesterday who claimed he worked for the EDD, and not only did I not understand the disqulaification as I told him, I told him I disagreed with it and that it is under appeal and that I hope to take it to the Supreme Court if I have to.
Jorge admitted that the actions of the EDD did not comply with 20 CFR section 625.5.
Your email to me speaks of disqualification but never mentions the letter award from EDD stating that I qualfied and was awarded the PUA monies. That is a serious misrepresentation on your part because I sent/mentioned to you many times the PUA qualification award letter, so I imagine for purposes of fraud on the Public you now conveniently in your email ignore the PUA award letter.
I would like you to refer this matter to the appropriate California legislative oversight committee for the EDD. I would also like you to refer this matter to any department that is investigating fraud on the part of EDD employees.
Even though you try to sweep it under the rug as a government employee, you cannot deny the fact that I was issued a PUA denial letter, then a few days later I was issued a PUA award letter. I have been on unemployment before and each time I was either issued an award letter or denied. Once the award letter is issued, the only next step is for me to certify on a two week basis; there are no other steps once the award letter is issued.
However yourself and the EDD Jorge and others claim that the PUA award letter is not actually an award letter. Jorge said to me that the PUA Award letter was "not a final decision"; I disagreed with him and asked what would make it "final". He did not respond. Then he said that they have to approve the PUA money before they can take it away and deny it. Kamlager, what kind of bull is this that I have never heard before? Why would EDD approve something so they can deny it, when you could just deny it in the first place? Jorge said he could not be responsible for when and how letters are mailed out by EDD; well, if he is not responsible, then who is? If he is not a responsible employee, then he should be terminated from employment.
I also questioned Jorge's reading of 20 CFR section 625.5 which is what the EDD used to deny me. Jorge quoted words that were not in the law code and said we were interpreting it differently; I told him he was lying because the words he quoted do not appear int he code, i.e that he is not comprehending English.
Kamlager, you do agree with the EDD lie, don't you?
I agree that the PUA award was contingent on me certifying, but for thousands of California unemployed like myself, the EDD PUA award letter is considered to be a final decision from my experience. Don't you agree, Kamlager? Jorge said that the PUA award letter was not a final decision. I disagree because the PUA award letter states it is a final decision. If Jorge was correct, or the decision was pending, then the letter would say so, but Jorge and yourself are NOT CORRECT as the PUA award letter does not say it is "pending". How can Jorge be a EDD legislative assistant and cannot read English? How many others unemployed were told this lie, Kamlager?
I provide further notes below:
By August 1, 2020 I was still suffering the lack of employment as a direct result of COVID-19.
I was not allowed by EDD to file an application for the PUA, for one reason I had an open claim. If EDD claims they filed a Fed Ed and PUA application on my behalf, they would have filed it after January 27, 2020, which such application would have qualified me for the PUA award simply because it occurs as a direct and immediate result of the major disaster. The fact is that EDD filed the PUA application on my behalf at least a week after January 27, 2020 since I was still collecting unemployment by the end of April and then extended benefits into July, and EDD said it would file the application after the July unemployment payments ended.
If the EDD denial letter claims I applied (they applied) for unemployment based on events prior to 12/31/19, this would be a false statement because I could not possibly file a second claim based on 12/31/19. If EDD filed the application around July 2020, it could not have been based on 12/31/19 since that claim was already open. If EDD filed a PUA application on my behalf in July 2020, it had to be based on the direct and immediate result of the major disaster.
The record shows that I did self certify numerous times (attached) after August 2020 that my unemployment then was a direct and immediate result of a major disaster. See attached certification dated 10/11/20. I self certified during the month of August, September, and parts of October. My self certifications show that I was unemployed as a direct and immediate result of the major disaster COVID-19.
There is no authority for the EDD under 20 CFR section 625.5 to disqualify me from PUA based on the fact I previously qualified for unemployment benefits prior to January 27, 2020. The only requirements under 20 CFR section 625.5 is that I had to be unemployed a week after the major disaster of January 27, 2020, which I was, and that by August 1, 2020, I was as a direct and immediate result of the major disaster and quarantine, unable to reach the place of employment, unable to reach the job, my employment positions/businesses were closed at the request of the federal, state, or local governments, or did not have a job.
The EDD is further without authority to deny me PUA benefits on August 1, 2020 based on a false claim application they fabricated based on the fact I was unemployed as of 12/31/20. What happened on 12/31/19 has no relevance to what was happening to me between January 28, 2020 and August 1, 2020.
All rights reserved.
Geary "G" Juan Johnson
(address redacted)
Los Angeles CA 90035
Phone (redacted)
cc: Assembly Member Ash Kalra,
Chair of the Committee on Labor and Employment
Assembly Member Heath Flora,
Vice Chair of the Committee on Labor and Employment
916.319.2191 fax
---
| Return Home | Rep Karen Bass re Hyundai | Opposition to Sale of Property | What's New | Corrupt Los Angeles Rent Control | City LA Civil Rights Lawsuit re Hi Point Apts | Racism in America | Inside the Law Firm | California EDD Corruption |